Making scented candles started as a hobby during the long winter when all of my dogs died.
At the time, I was writing a book about dogs. Taking photographs of dogs. Reading about dogs. Talking about dogs.
But then Lily, Georgia and Archie all died, one right after another, and I couldn't bring myself to do any of those things I usually loved.
So I turned to something I had never tried before. Something that held no memories for me, and that had nothing to do with dogs.
I made candles.
All winter long, as one dog after another left this world, I melted wax on my stove. I blended soothing fragrances in my kitchen. And I sat with the light of the flames in my darkness.
Candle-making absorbed me. I found myself in flow for hours. I felt joy in creating something new amidst all the loss. And eventually, over time, I found a way to make it all about the dogs again!
Dogkind Candle Co. was inspired by a love for dogs. I made these candles to honor the dogs I've loved, and to be safe to burn around all the dogs I have yet to love.
Jennifer Waters, founder of Dogkind Candle Co.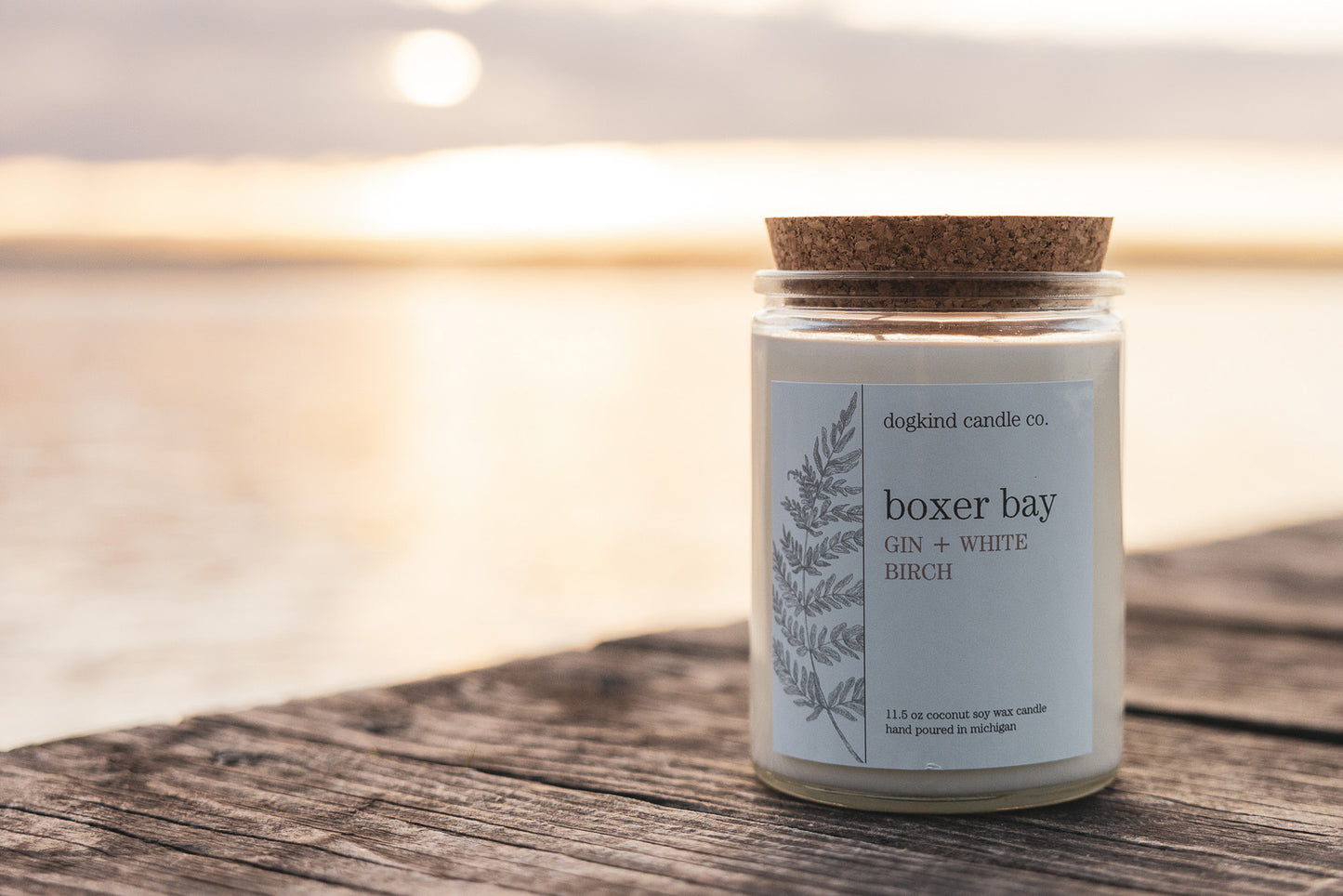 Dogkind Candles are made from clean ingredients you can feel good about:
Pure coconut soy wax, with U.S.-grown soybeans and sustainably grown coconuts
Natural essential oils and clean fragrance oils
Cotton + paper wicks
Reusable or recycled glass jars with no lead or BPA
Even the tiny adhesive dot that holds the wick in place passes non-toxic standards!
Dogkind candles will never include these highly common candle industry ingredients:
carcinogens
DNA-harming mutagens
reproductive toxins
organ toxins
California Prop 65 ingredients
petroleum by-products (paraffin wax)
lead-core wicks
endocrine-disrupters (phthalates)
chemical additives
jars with lead or BPA
non-sustainable natural ingredients like palm oil
Our cruelty-free ingredients are vegan and never tested on animals.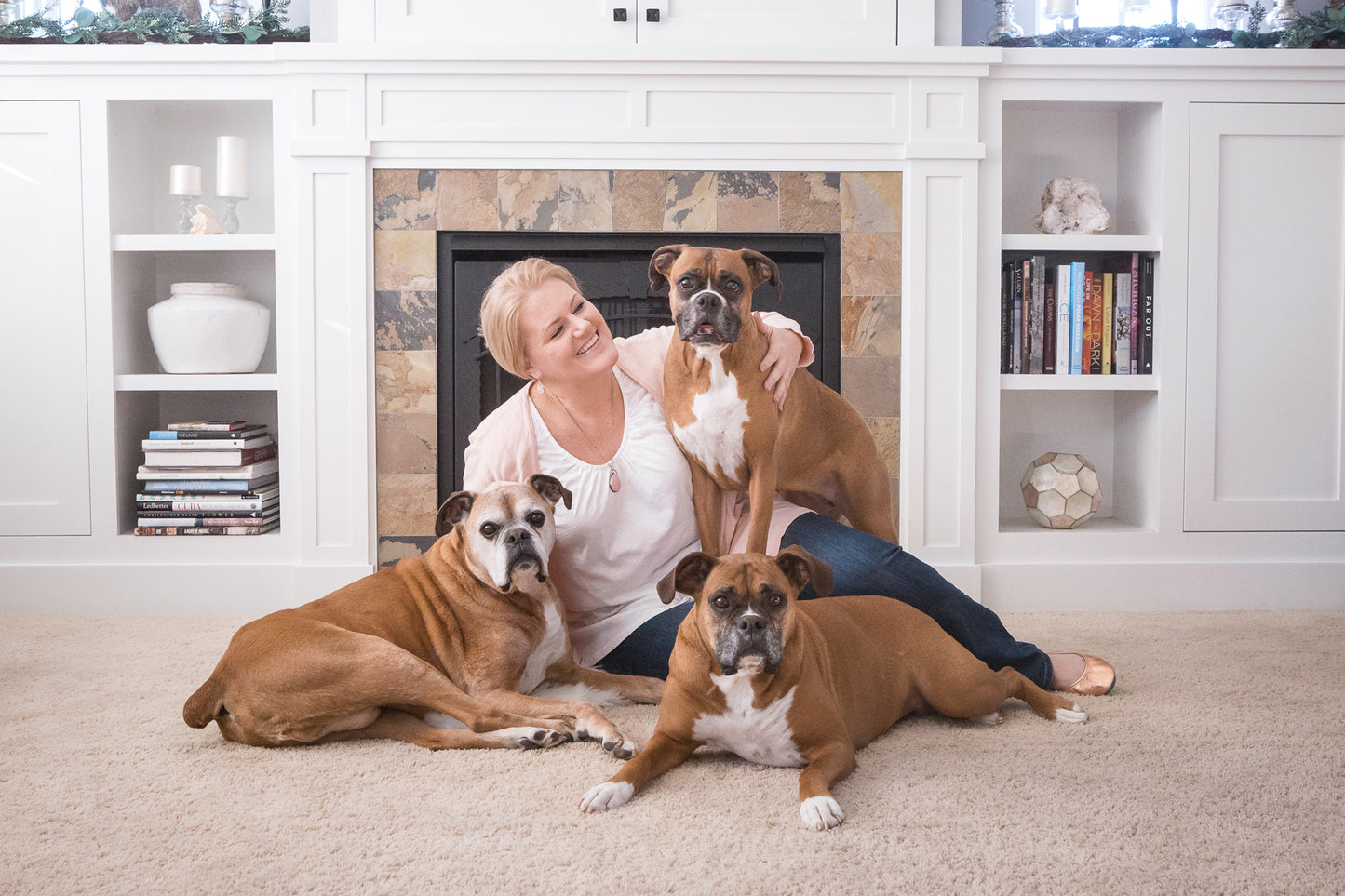 "Dogkind Candle Co. was crafted from a love for my own dogs, and I'm honored to now send that love into your home. Thank you for making the cleaner choice, and I hope you enjoy the scent experience."
Jennifer
Handcrafted in Upper Michigan
Handcrafted in Upper Michigan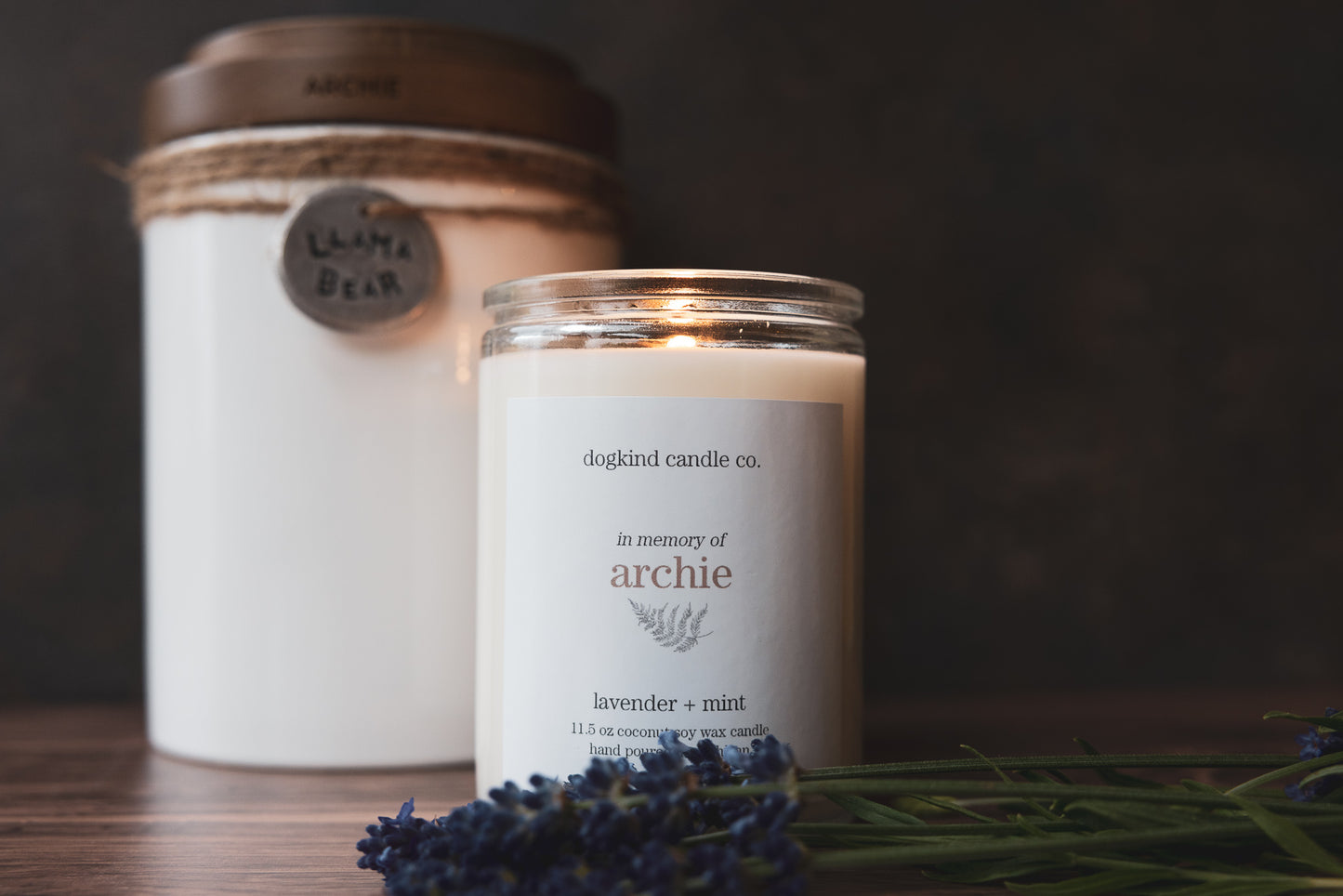 Pet memorial candle
Create a custom candle in memory of a beloved pet. Available in your choice of scents, with your pet's name printed on the label. The perfect gift for when there are no words to help ease the pain.