Dogkind Candle Co. Catalog
Signature Scents
Custom-blended scents, available only from Dogkind Candle Co. They smell so good you could get more dogs.
Holiday 2023 Collection
Celebrate the season with holiday classics and a few new favorites!
Fall 2023 Collection
Your favorite fall scents, made better. Clean-burning natural wax, cotton wick, non-toxic fragrances, packaged in a recycled glass jar.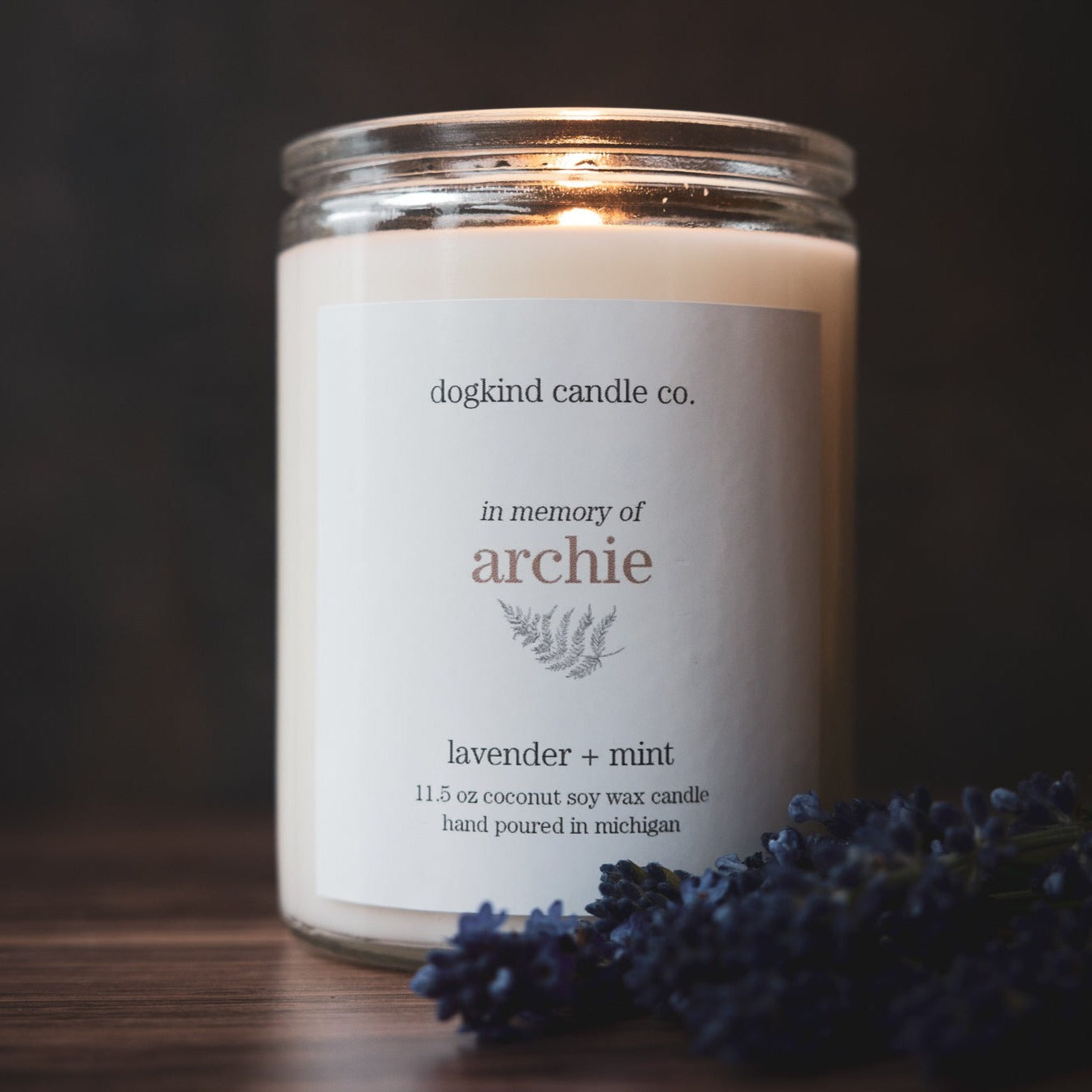 Pet memorial candle
Create a custom candle in memory of a beloved pet. Available in your choice of scents, with your pet's name printed on the label. The perfect gift for when there are no words to help ease the pain.
7-day prayer + ceremony candle
This area is used to describe your product's details. Tell customers about the look, feel, and style of your product. Add details on color, materials used, sizing, and where it was made.